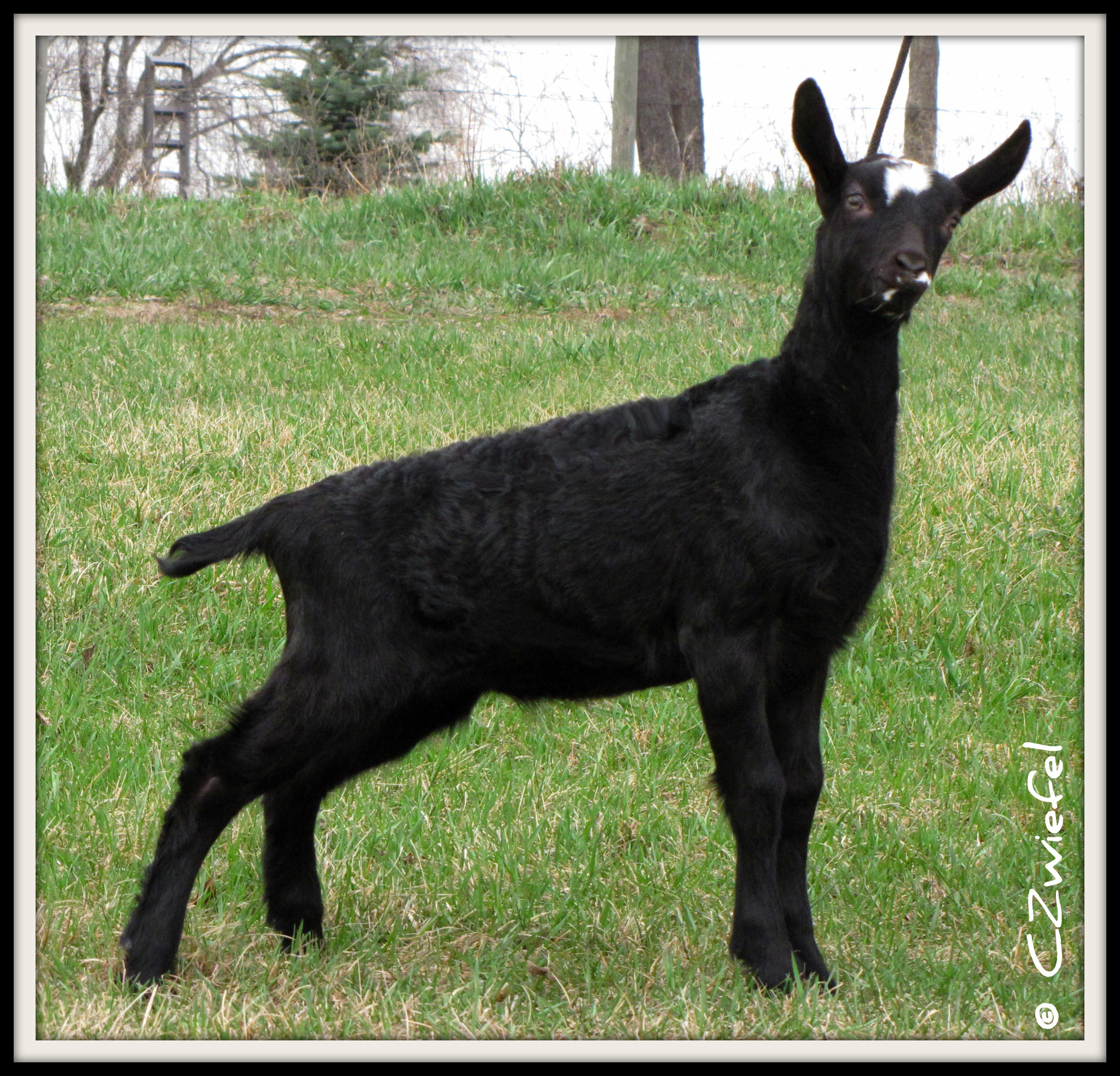 Royal - 2 months
Sire: SG +*B Tempo Aquila Freelance - EX91
ELITE SIRE - 2009 ADGA National Show Premier Sire
Grand - Sire: +*B SGCH Milar-Farm Royal Image EX90
2008 & 2007 ADGA National Show 1st Sr. Get-of-Sire
Grand - Dam: GCH des-Ruhigestelle Free Thinker 4*M EX92
1999 ADGA National Show 1st/1st Udder 4 Year-Old

Dam: GCH Soldier-Mtn PVLM Madame Maxime 2009 92 EEEE
Grand - Sire: *B Pearl Valley Laredo Montego
( son of GCH Pearl Valley Hi-Fi's Mandolay 6*M - LA @ 6 yrs 93 EEEE)
Grand - Dam: Soldier-Mtn Bambi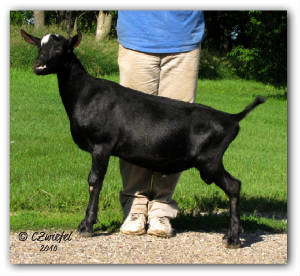 @ 4 months
Show record:
2010: 4 x 2nd @ 3 mos.
2 x 1st @ 4 mos.
ETA21: 19
ETA12: 50
Full sister, Milana was 3rd Int Kid 2009 ADGA Nationals.
Full brother, Blackout; is a herdsire at Soldier Mtn and his first crop is outstanding - he has now been sold to Granted-Wishes.
His littermate full brother Assassin will be standing at Soldier-Mtn in 2010.
An outstanding young buck with a very bright future.
With every passing day this buck becomes more and more extreme. His length - his levelness - his size.... is exceptionally extreme.
Royal displays the length, style, size, bone and the overall appearance - including a very pretty head, we admire in the American's. Royal should offer size and milk to our already very hard working gals, through both his sire Freelance who's daughters are the cornerstone of Redwood Hills Dairy and through his dam Maxime who is a 92 EEEE doe that is exceptional in general appearance, stature and mammary. The icing on the cake is his SUPER temperment.
First kids will be born late spring 2011.
He has been bred to our American Padvinan daughters and our Ricochet (son of Freelance) daughter.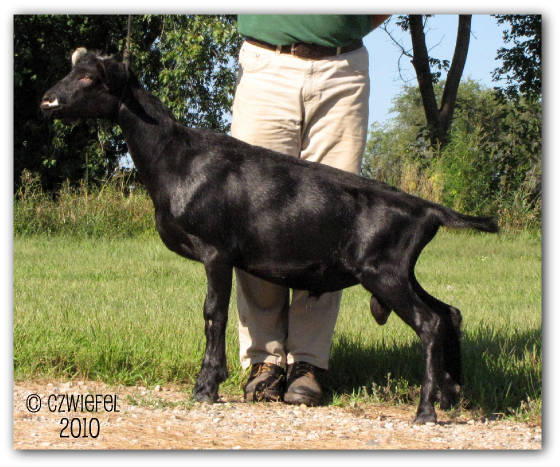 @ 6 months
dam: GCH Soldier-Mtn PVLM Madame Maxime 09 LA 92EEEE
May 2010: "TVDGA show -- Maxime was GCH and BOB in both rings! She had her own little fan club, which was pretty cool :)" - Tracy Stampke, Facebook posting