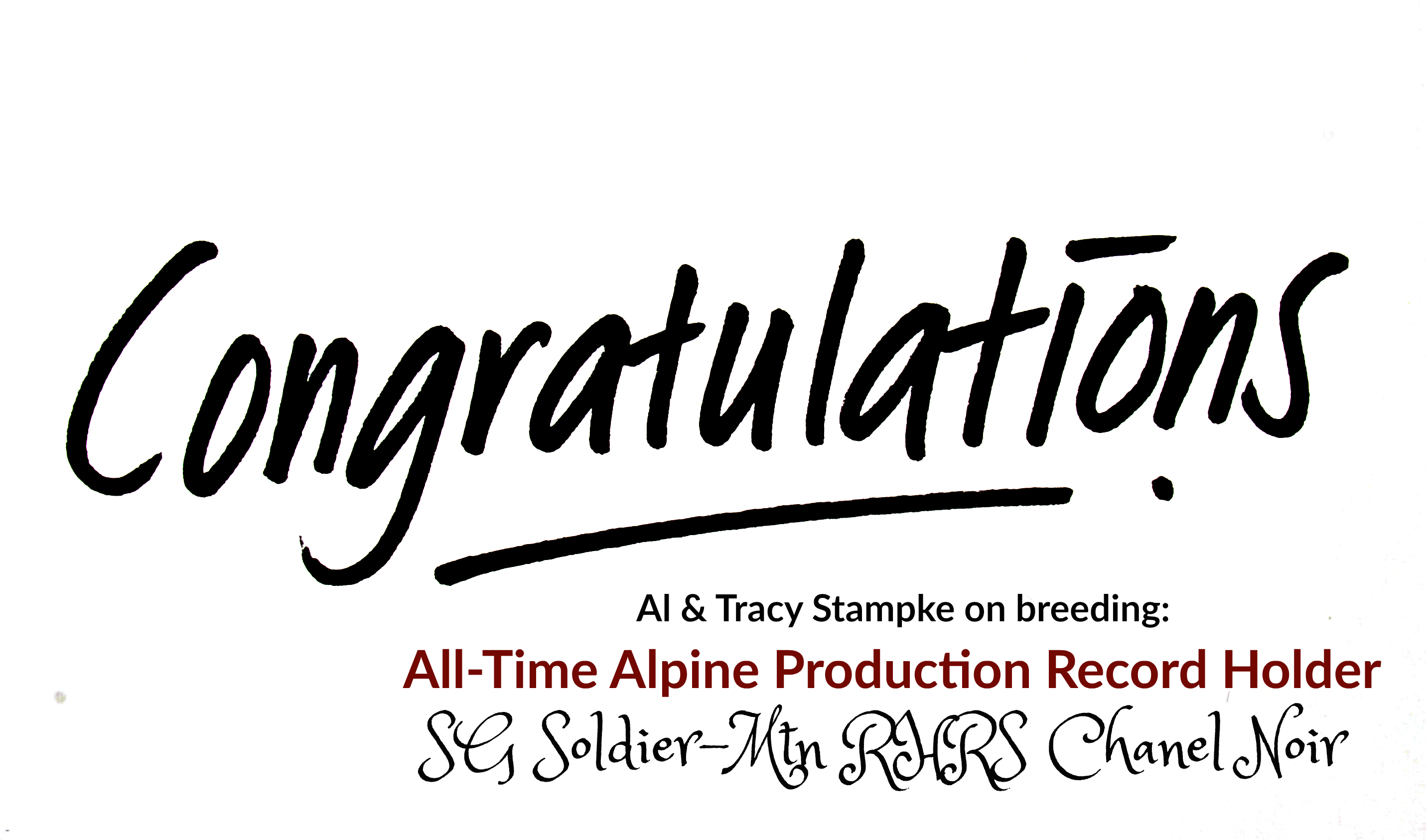 .
.
.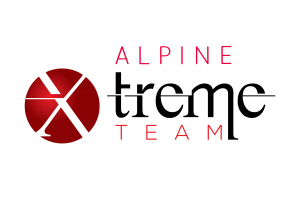 Lead the industry or follow the FB keyboard experts – its your choice. We have creted a network of successful Dairies - all ready to step forward up to the next level of production and management! Join the ALPINE XTREME TEAM.
We don't raise average, we raise the bar.
Why? Because being Xtraordindairy is the goal…
Xtraordinary individuals with style, charisma, class and correctness with that great dairy character and a true ability to produce in the pail. We are not in this to just keep doing the same old same old.... we are in it to test the limits of XTREME in dairy goats.
My emphasis is on collecting top quality breeding as a base to the program, with the ultimate goal of breeding & showing top shelf Alpine's with exceptional general appearance, soundness, temperments and of course a heavy emphasis on milk PRODUCTION....after all, they are dairy goats.
The foundation does have come from very successful & proven programs, and I am not only thankful to have them - but are thankful to their breeders' commitment to quality and excellence. With their help, we have turned this passion into a nationally competitive program both in the show pen and in the milk pail - having 3 of the Top Ten does our first year on test, including the BREED LEADER and by making the cut with every doe shown at our first Nationals and standing Top 5, Top 10, Top 15 with our beautiful homebred young girls. And let's not forget Anahle's 2nd place finish in her first (and a very large, very tough) showmanship class.... that was just our first time!
We have already acheived more than we ever hoped to...
Participating in DHIR, LA and showing used to be a priority.... it no longer is. Producing Alpines that impact peoples herds and enjoying them along the way - is. Do your research. You'll see many herds talk about their big milk numbers.... then come back and we will help you make a difference in your herd. We don't just sell you a goat - we will work with your management team and help turn your investment into positive numbers.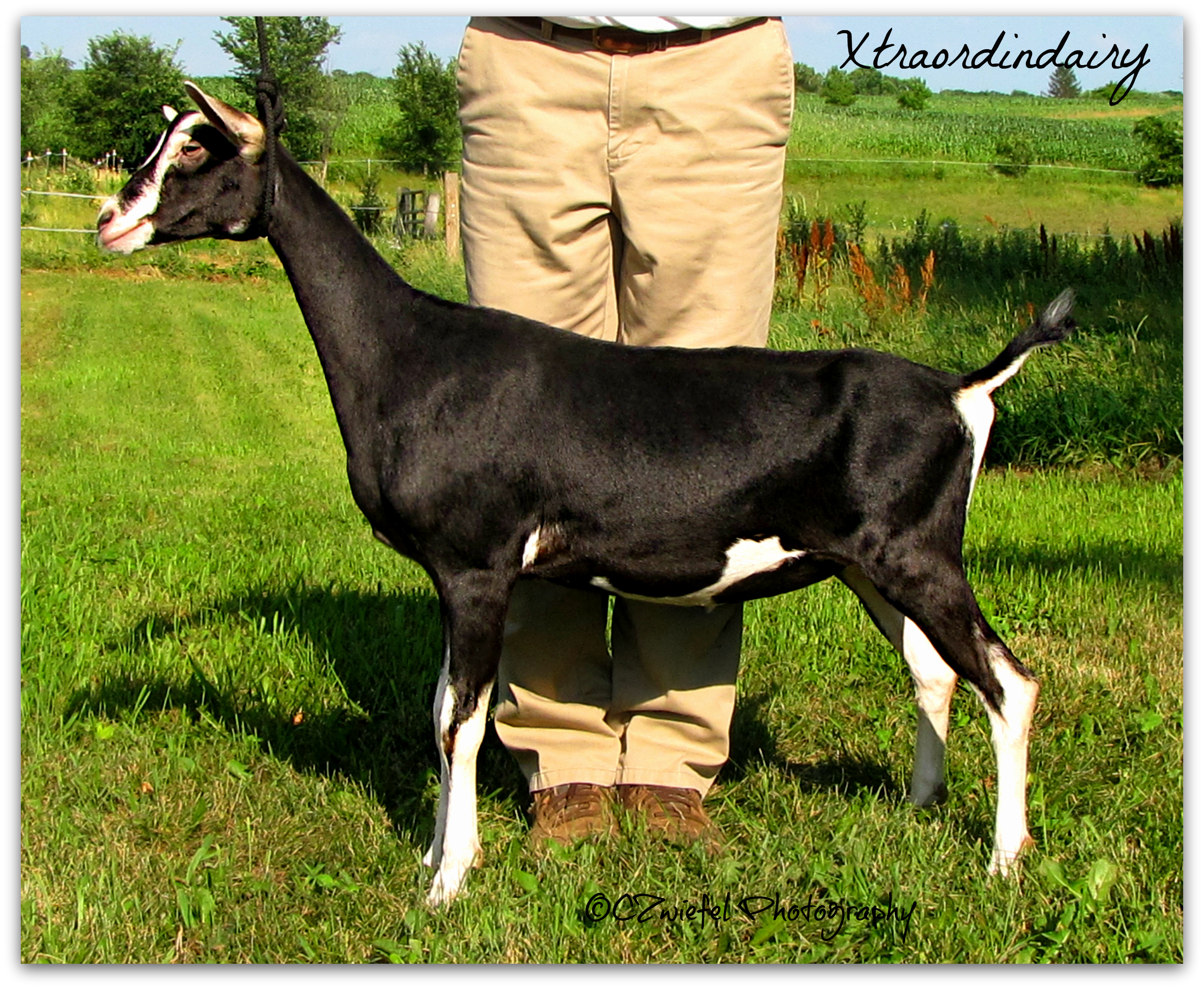 Xtraordindairy JCJ Retsina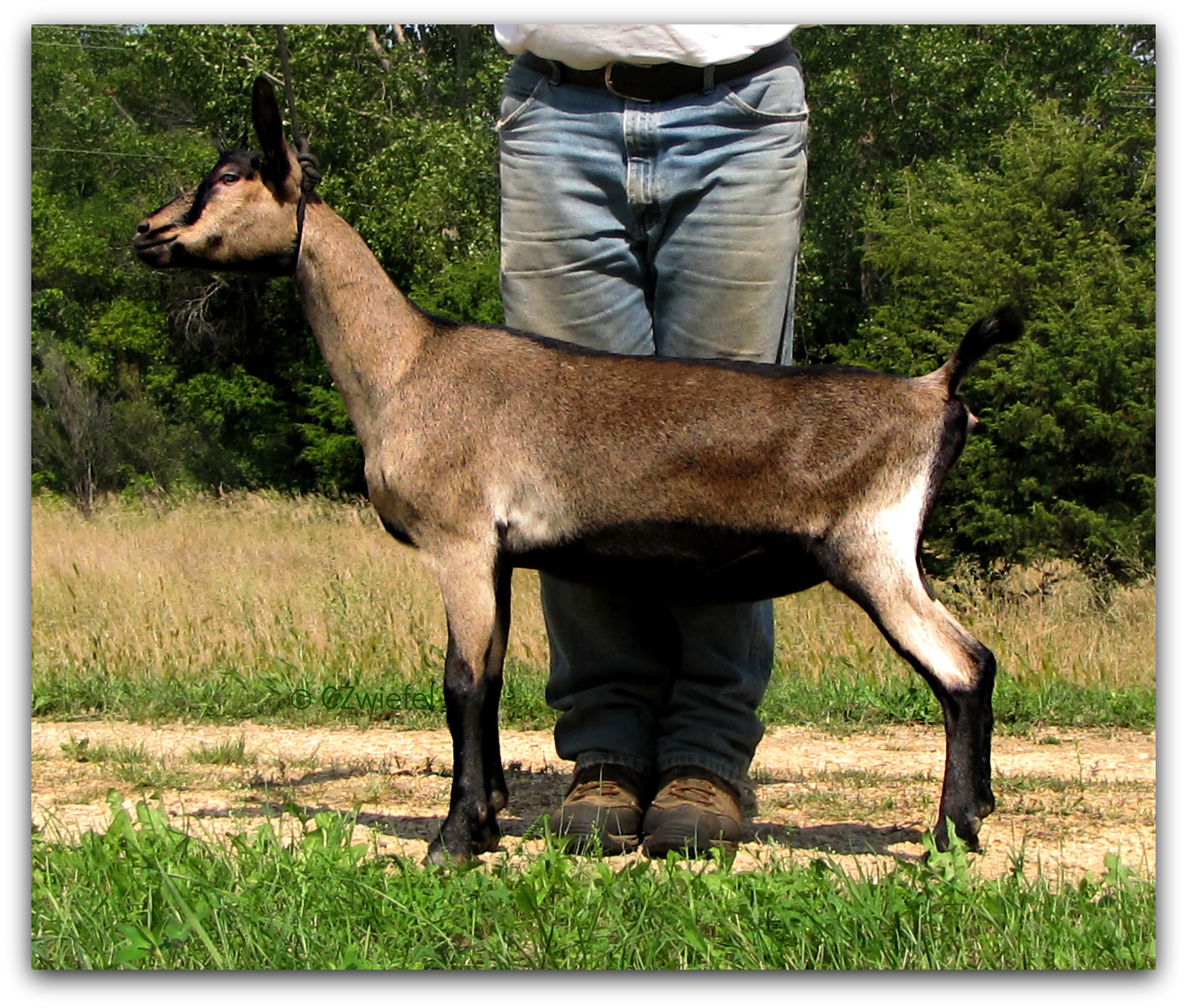 Xtraordindairy JCJ Prague
Xtraordindairy RaiseYourGlass
We are so proud the girls are growing up so pretty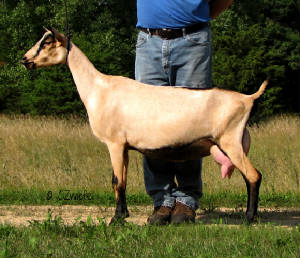 Xtraordindairy PS Oh La La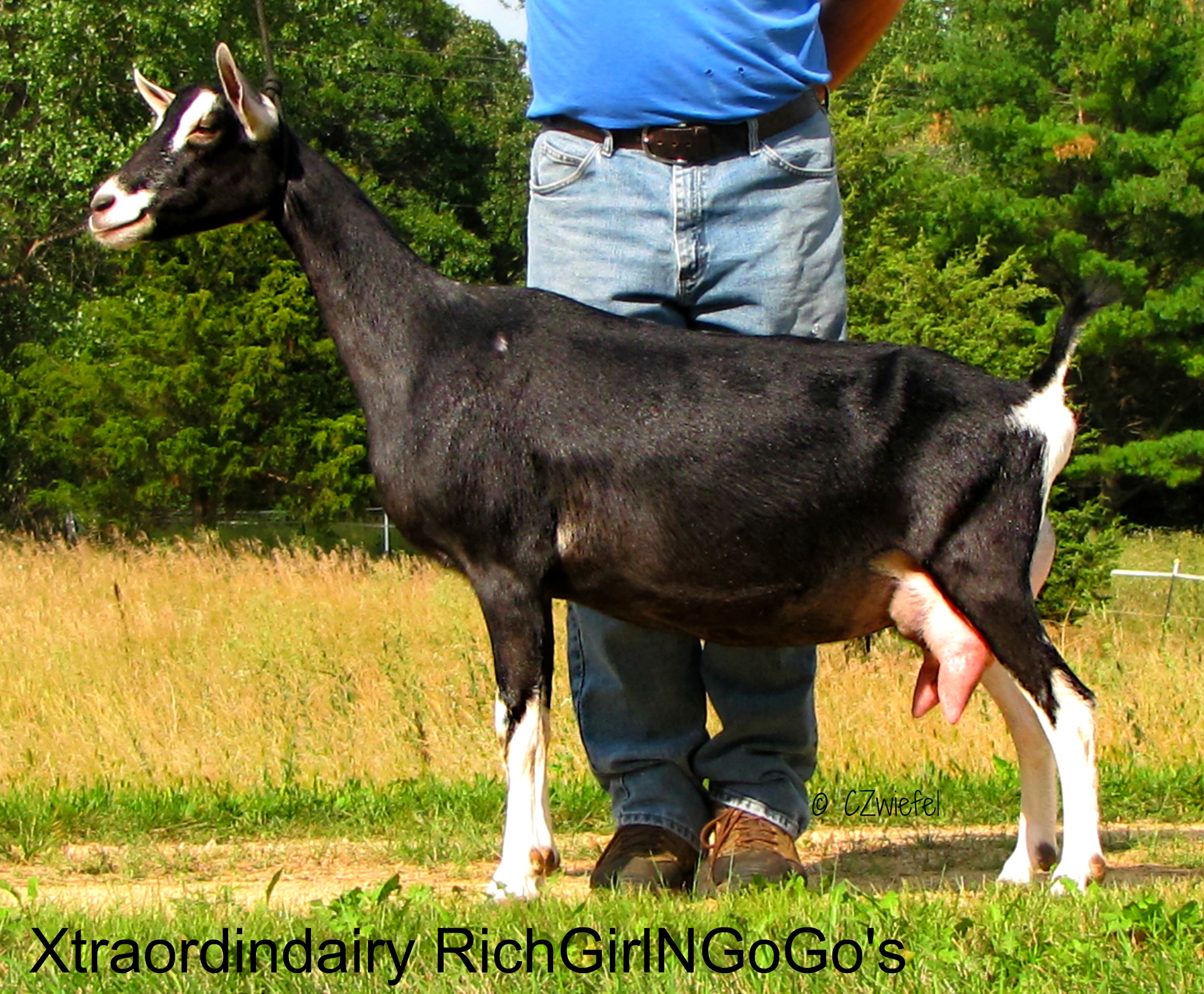 Xtraordindairy RichGirlNGoGo's
2014 CONGRATULATIONS
We have updated our Sr. does that have won
Alpine International Production Awards - we have a:
SUPREME Champion (Ripasso),
a few PLATINUM STAR Award Winners (Ripasso, Octobrmoon and Spice),
a couple Gold Star Award Winners (Chanel Noir & Sinnamon)
and
a handful of SILVER and BRONZE Star Award Winners (Mirage, Sands Of Time, C'est La Vie, Raisonne, Renoir)!
Good job girls!
Published - January 2015 UCN.
We have 3 does on the ADGA TOP TEN list, including the BREED LEADER!
BREED LEADER: #1 Production, #1 Protein and #1 Butterfat - SG Angel-Prairie Elite OCTOBRMOON
#8 Production and #7 Butterfat - SG Waiilatpu STS SPICE
#7 Production, #8 Protein and #10 Butterfat - SGCH GA Dairy RIPASSO
as well as a daughter (SG Soldier-Mtn RHRS CHANEL NOIR) of multiple year TOP TEN doe and the 2013 #4 Production, #3 Protein and #8 Butterfat doe SG Soldier-Mtn PVRA Pensive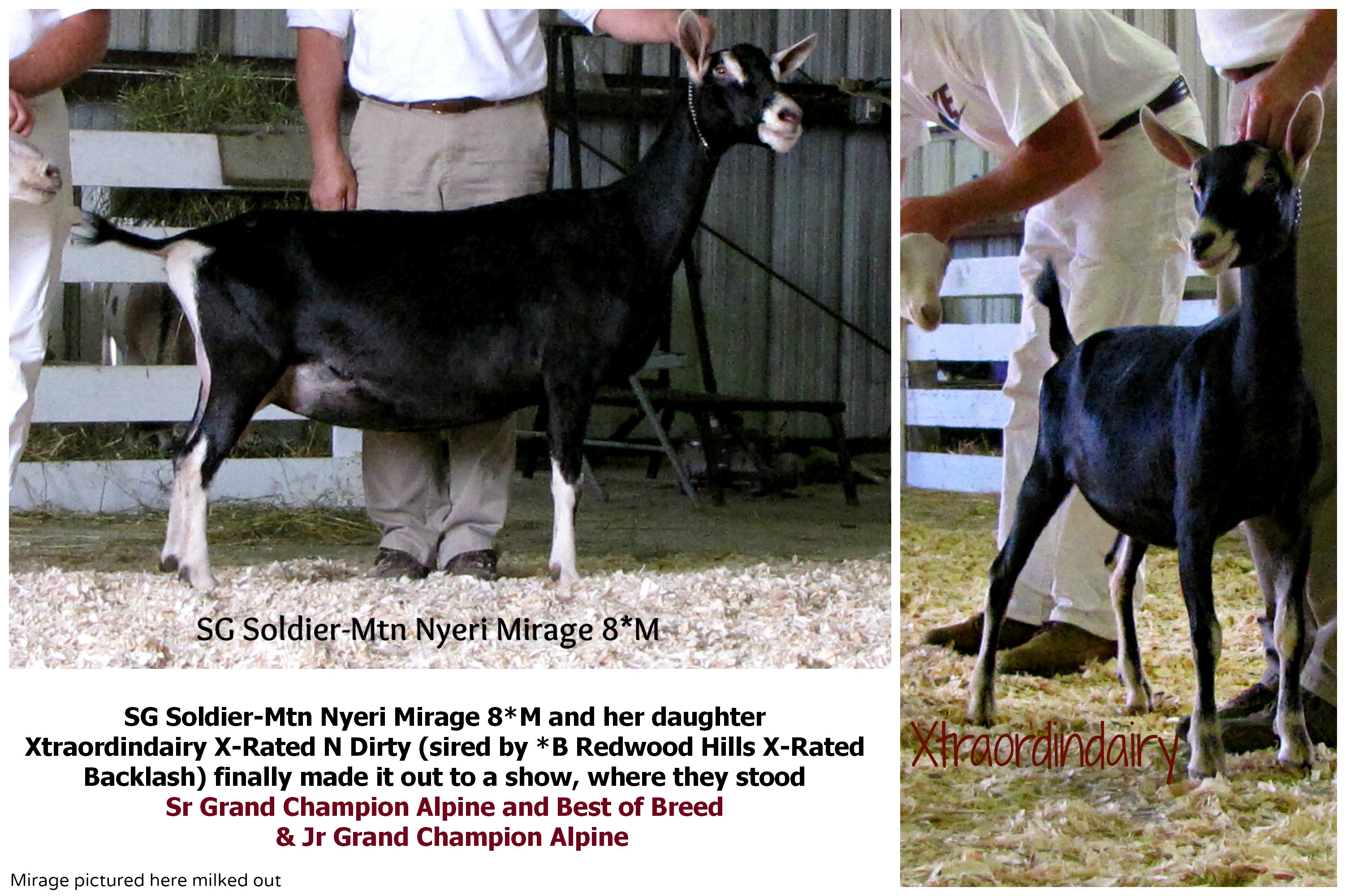 Anahle showing Xtraordindairy RichGirlNGoGo's (*B Soldier-Mtn Freelance Ricochet x Xtraordindairy HAP Risquee - SGCH GA Dairy Ripasso *M daughter) stood Reserve Grand Champion Sr.
Xtraordindairy JCJ Rewarded (*B Kara-Kahl WRJC Juanted x SGCH GA Dairy Ripasso*M) stood 1st Jr Kid / Reserve Grand Champion Jr.
Other mentionables:
Xtraordindairy WRV Salty (Wind Ridge Vesuvius x Xtraordindairy HAP Sinnamon - SG Waiilatpu STS Spice*M daughter) stood 1st place Intermediate Kid.
Xtraordindairy PS Oh La La (Buffalo Trace PRO Slingshot x SG Angel-Prairie Elite Octobrmoon 6*M) stood 1st place Milking Yearling.
Soldier-Mtn MV Salsa (*B Soldier-Mtn Maximum Velocity x SG Soldier-Mtn RHRS Sands of Time 2*M) stood 1st place Sr Yearling (Dry).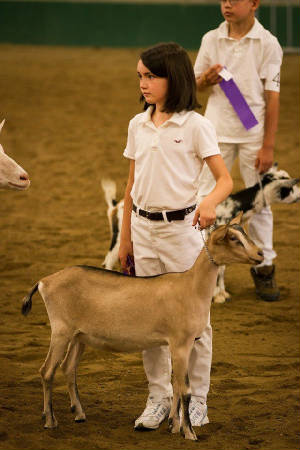 Anahle - 2nd place Jr Showmanship @ 2013 Nationals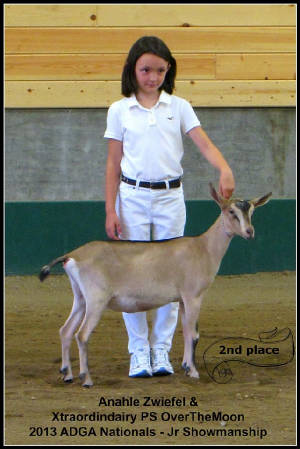 Anahle is the reason we have goats….
so for her to be successful with them is incredibly rewarding.
We are such proud parents.
and more CONGRATULATIONS to:
Potato earned her: SGCH, 1*M, 90VEEE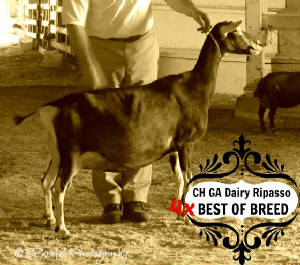 2013 Official DHIR-20: 284 - 4690 - 161 - 136
Spice earned her: 1*M & her SG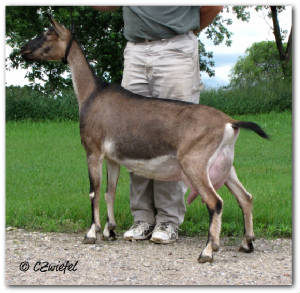 2013 Official DHIR-20: 284 - 4640 - 166 - 120
and more CONGRATULATIONS to the VERY XCEPTIONAL:
OCTOBRMOON (aka - Moonie, Moonie-Tunes, Moon)
earning her SG, becoming a 6*M and completeing a 5,720# lactation
Moon earned her: SG & her 6*M
2013 Official DHIR-20: 285 - 5720 - 202 - 161
and CONGRATS to her 2 beautiful daughters in our herd
Xtraordindairy PS Oh La La ~ standing GCH & ResCh at her 1st show (and Top 20 at Nationals)!
Xtraordindairy PS OverTheMoon~ standing 2nd place in Jr Showmanship at 2013 Nationals with Anahle!
2012 CONGRATULATIONS
CONGRATS to XTRAORDINDAIRY CAPTIVE STONE for siring the:
*Reserve Champion Jr Alpine at the 2012 Minnesota State Fair
*1st place / Champion JR GET OF SIRE Group at the 2012 Minnesota State Fair.

CONGRATS also to GCH Kara Kahl Saga Ajuja (dam of Jr Herdsire "Juanted") on her 1st place /1st udder 3 year old & Grand Champion Sr Alpine finish at the 2012 Minnesota State Fair.
And CONGRATS to Ajuja's dam - GCH Kara Kahl Sauvignon Aware for standing Best Of Breed at the 2012 Minnesota State Fair.
FURTHER CONGRATS to JUANTED's dam AJUJA on her new LA score of 03-06 90 EEVE
and to her dam AWARE on her final permanent score of 07-06 92 EEEE. Congrats to Kara-Kahl.
I have worked closely with some of the best breeders in the country to establish a solid doe line foundation and to choose the right sire lines to cross them on. And judging from the kids above, looks like it's working... Gorgeous kids, productive milkers, strong pedigree's and beautiful colors.
Herd Tested - CAE & Johnnes : NEGATIVE
CL Negative herd
And thank you to everyone who has positively contributed to the website... your compliments and kind words are appreciated.